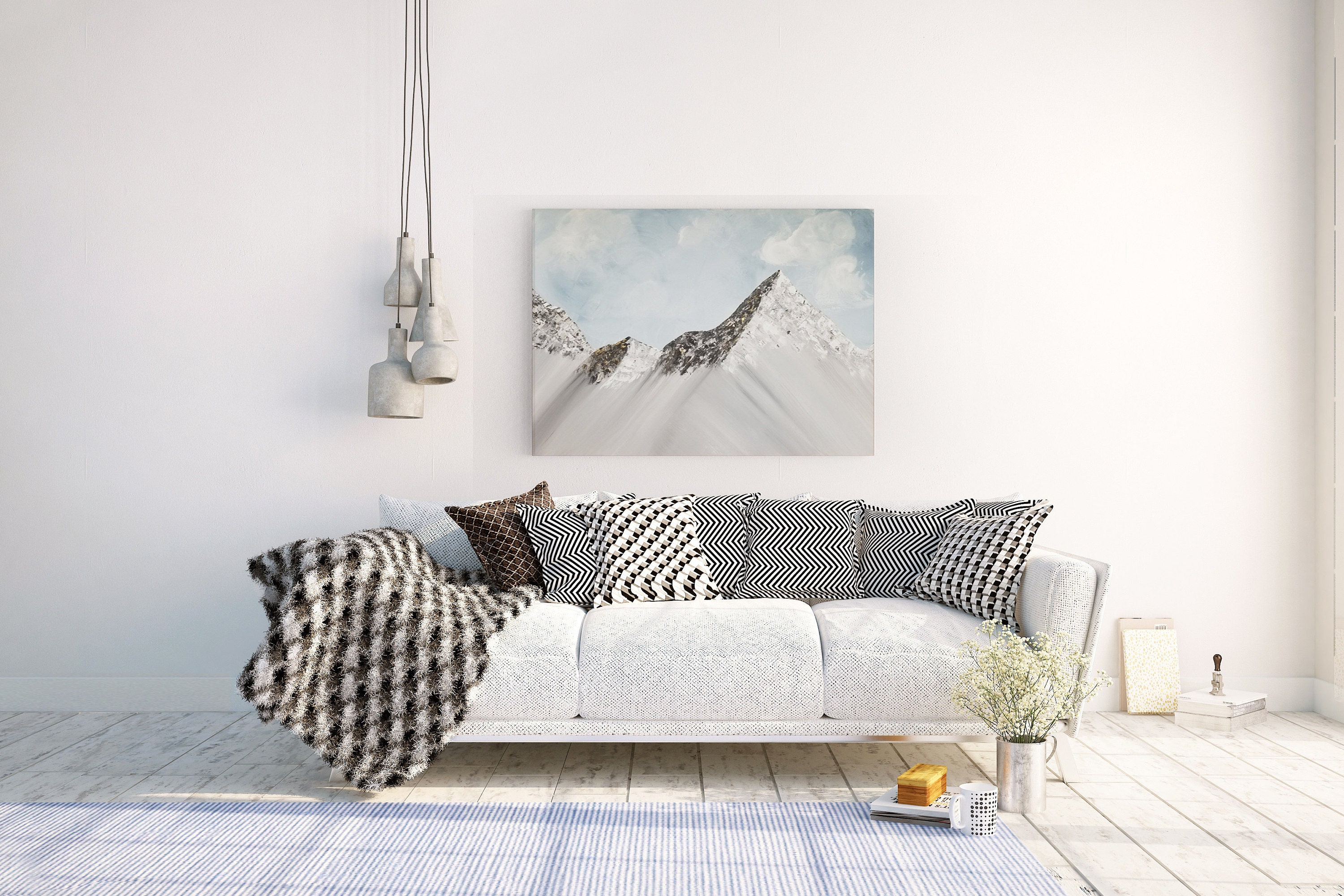 I lived in Vermont for several years while I was in culinary school and again before I moved to Canada.  I can remember the first time I drove into the state feeling this intense feeling of calm wash over me.  Seeing the mountains made me feel small but also safe somehow.  I was starting over, having just finished my degree at Howard University, I was headed to learn to cook professionally.  I didn't know anyone. I was on my own for this adventure.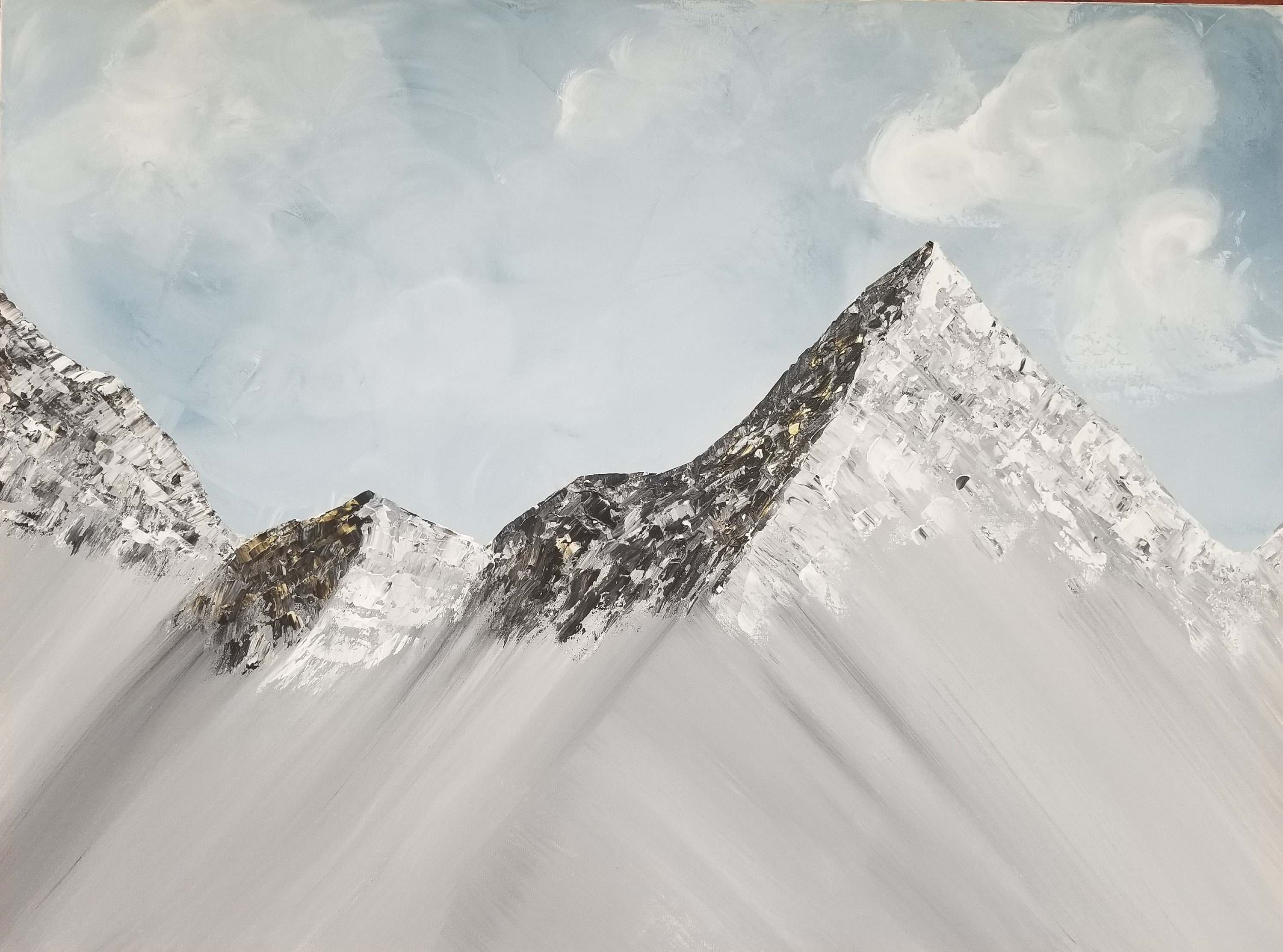 Any worries or excitement just quieted in their presence.  My thoughts were insignificant in front of these ancient formation and I could just be there and admire their beauty. I could relax into the moment and not think about anything beyond the peace I was feeling.
Title - Rise Up Size - 36"x48"x1.5"