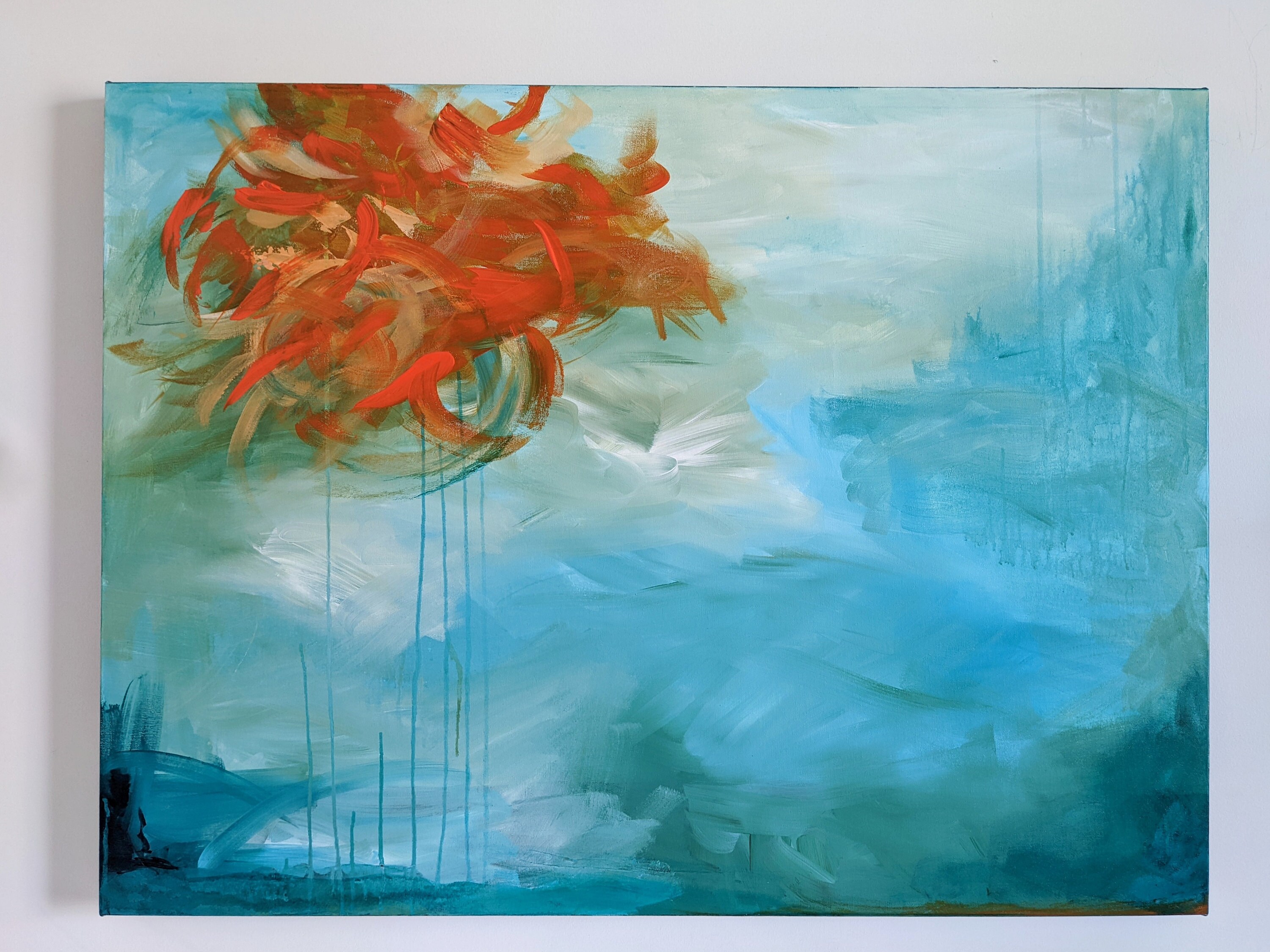 This year I am focused on the practice of making Art above all else. While I am moving into a studio in a couple of months, I felt that I could no longer put off painting larger works even if it felt like I didn't have all the space that I wanted.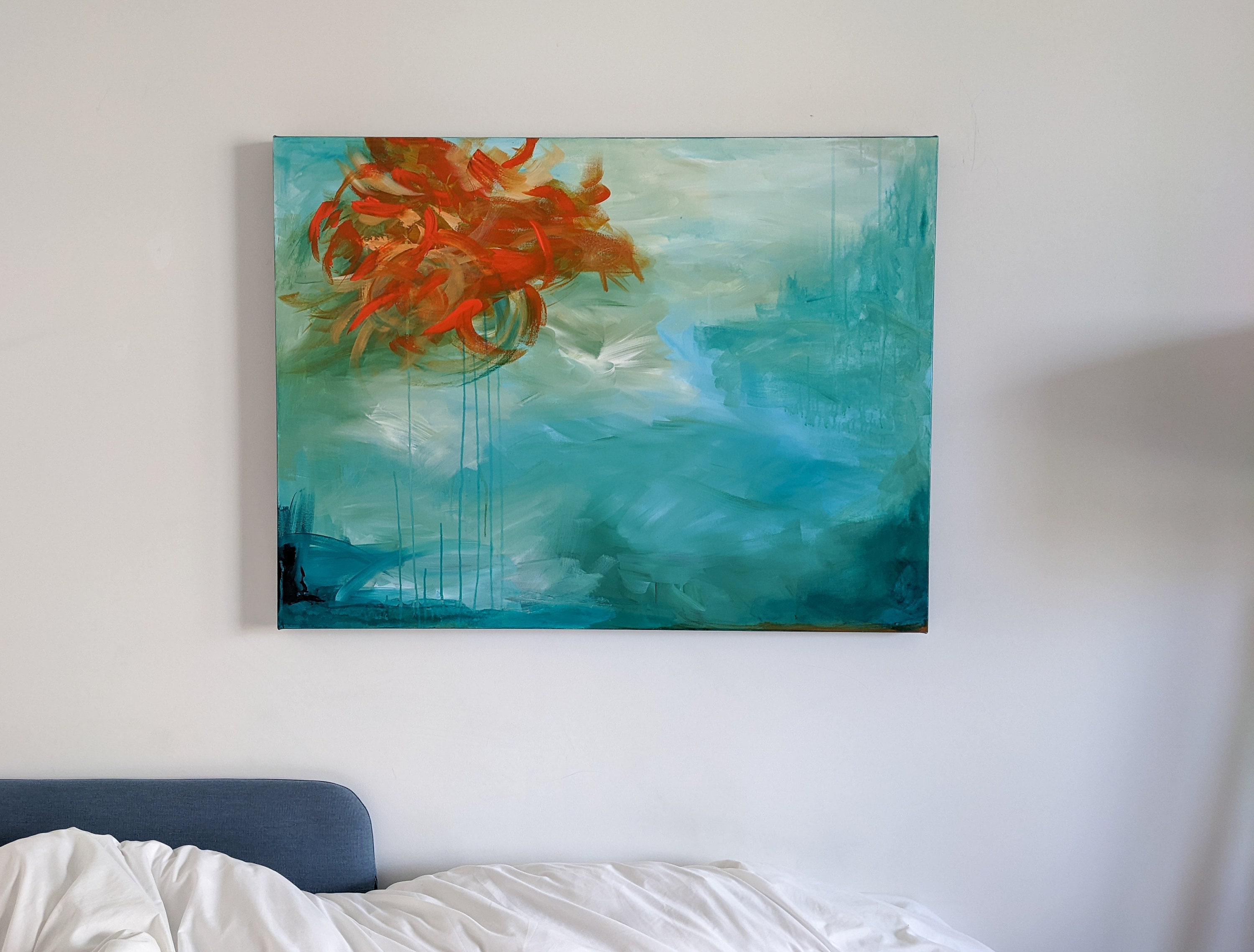 This painting started as a seascape but felt too contrived so I let loose. There was a book I read when I was little called The Big Orange Splot, which talks about a neighborhood where all the houses looked the same until a bird dropped a can of orange paint on one of the houses.
That strange occurence slowly led to each of the houses becoming unique and reflecting the owners more truly.
The spot of orange on this piece feels like energy gathering. A school of fish or the feathers of a pheonix as it is reborn. Or perhaps it is a reflection of me as an artist, gathering focus and energy to begin the next series of works.