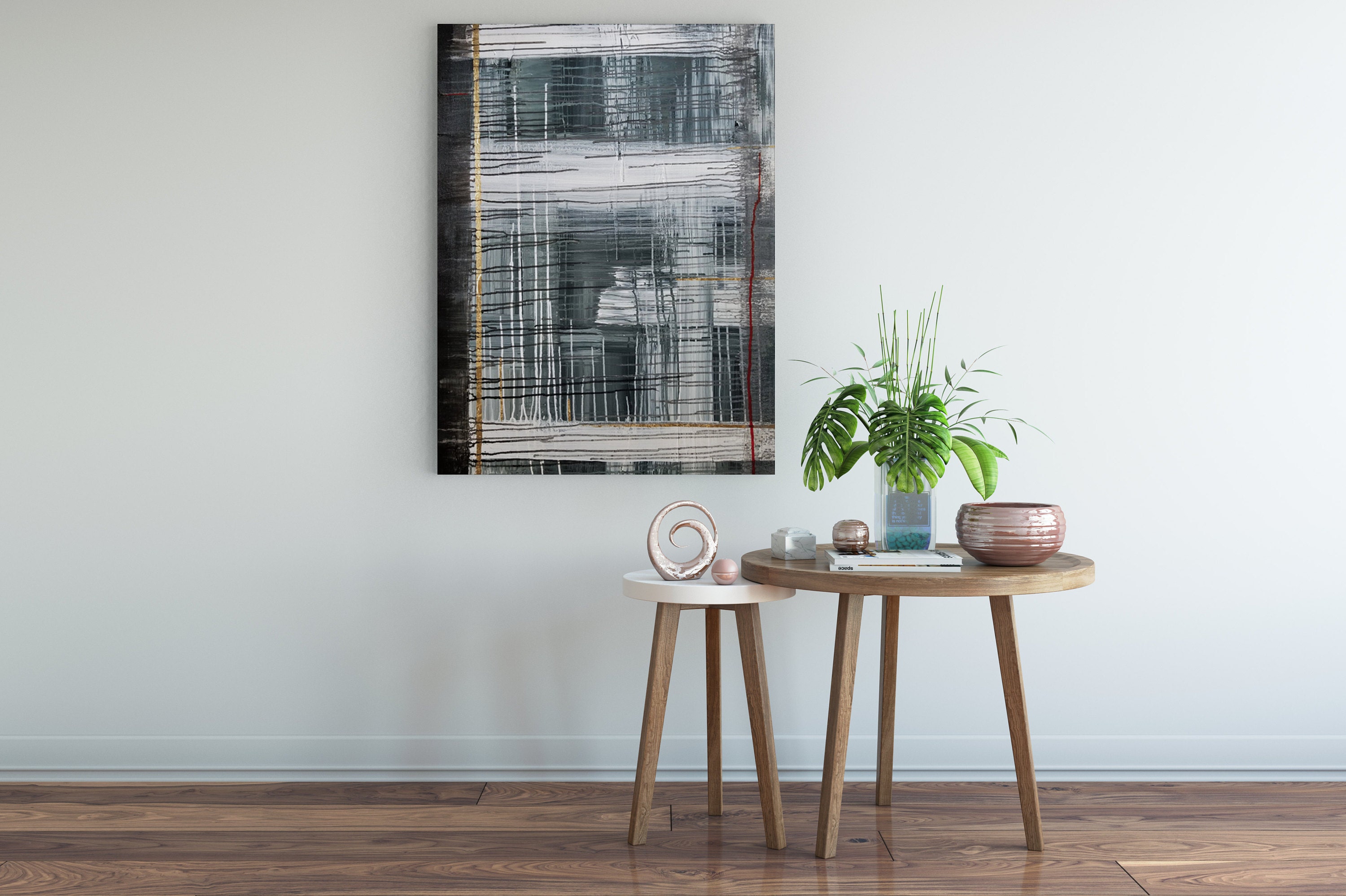 This moody gray abstract art work somehow exudes hope through the touches of gold leaf that shine through and the brightness of the light dispersing the dark.
We go on because it is the hard thing to do. And we owe ourselves the difficulty. - Nikki Giovanni⠀⠀⠀⠀⠀⠀⠀⠀⠀ ⠀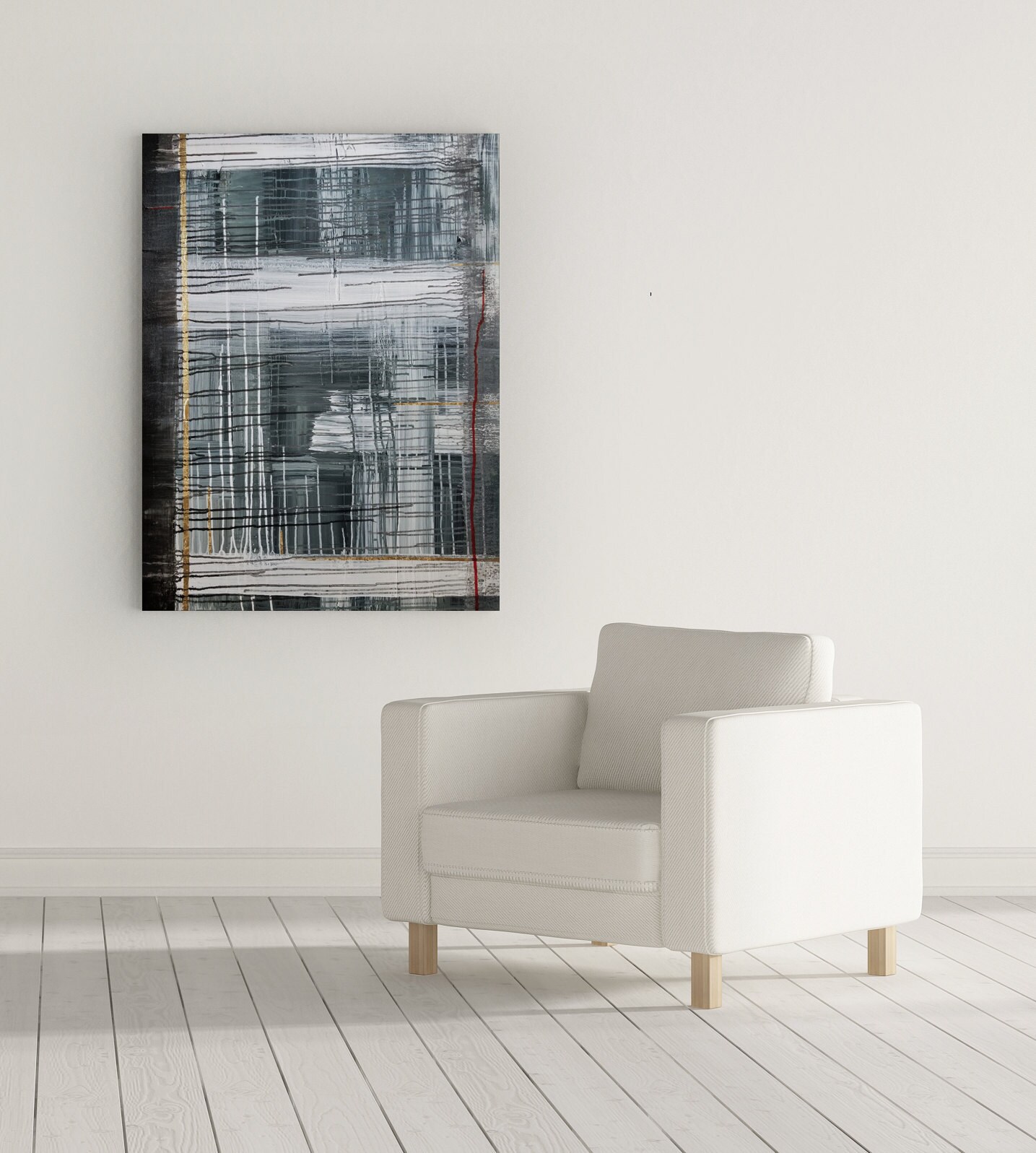 ⠀⠀⠀⠀⠀⠀⠀⠀
Persisting can be the most challenging thing about being an entrepreneur of any kind. We all have those high flying moments when we know that we are doing exactly what we were meant to do. But we also struggle, in the days or weeks or months when we don't feel supported or seen or heard. We go on because something deep within tells us that it is worth it. We go on because we can't see the path in its entirety and something in us believes that we are going the right direction. We go on because we have come so far, because we can't imagine starting over, because it is the only thing that brings us a sense of accomplishment.⠀⠀⠀⠀⠀⠀⠀⠀⠀
We go on.⠀⠀⠀⠀⠀⠀⠀⠀⠀ ⠀⠀⠀⠀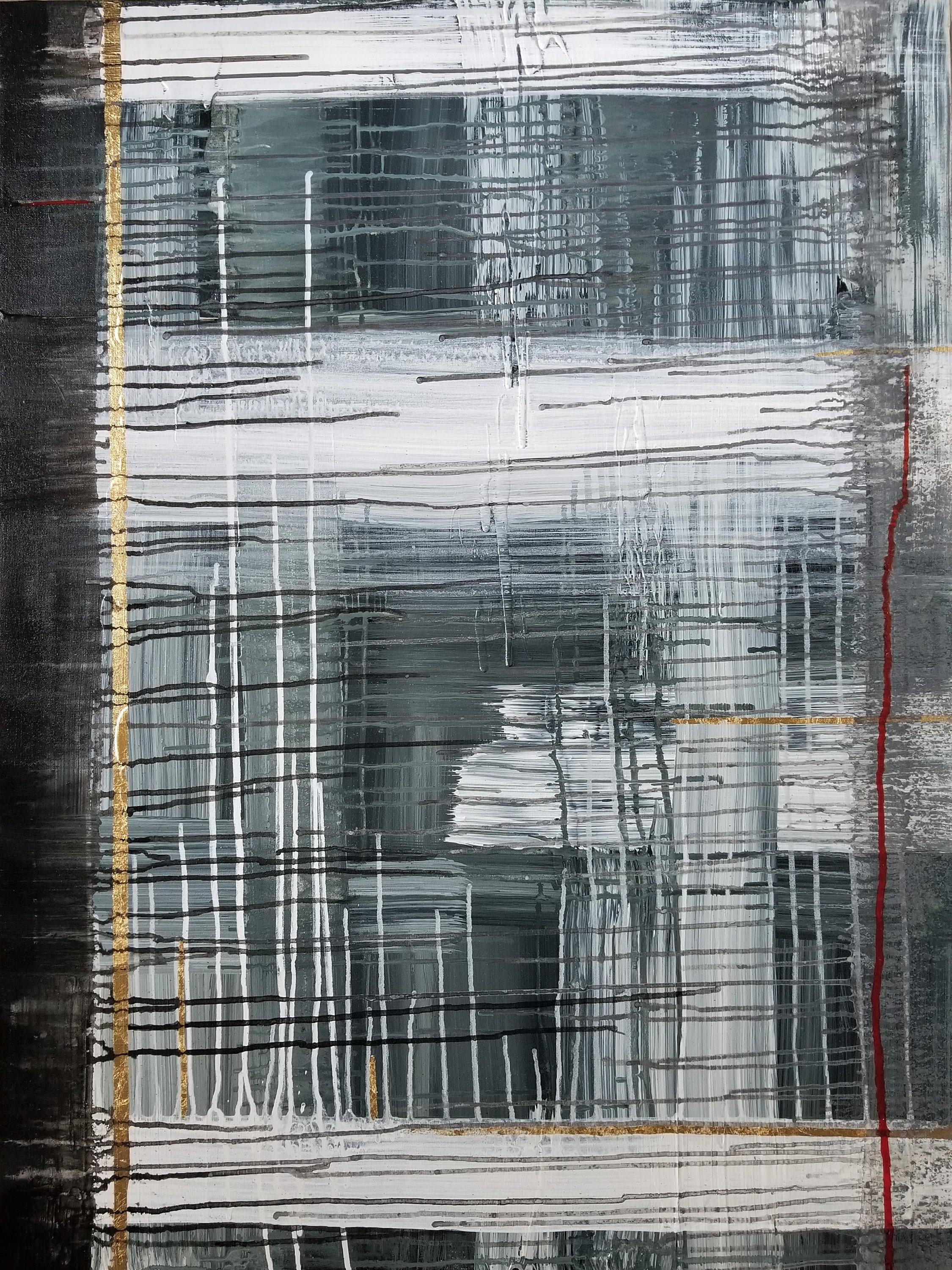 ⠀⠀⠀⠀⠀ Original acrylic abstract art work by Margaret Lipsey measures 30"x40"x1.5"