The Women of Strength series is one of those collections that just keeps growing. When I first started painting them, I could see qualities like hope, persistence, calm, and determination eminating from the canvases.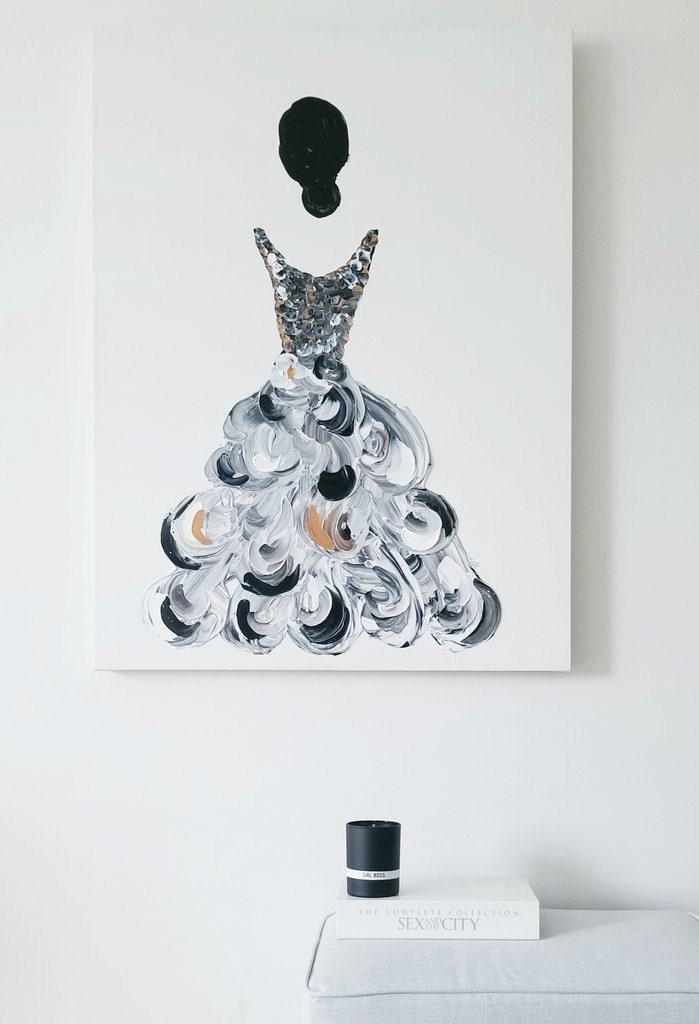 These women were embodying the characteristics of Women I have known and who I hoped my daughter would become.  They were reminding me of the feeling of invincibility I felt when I was young.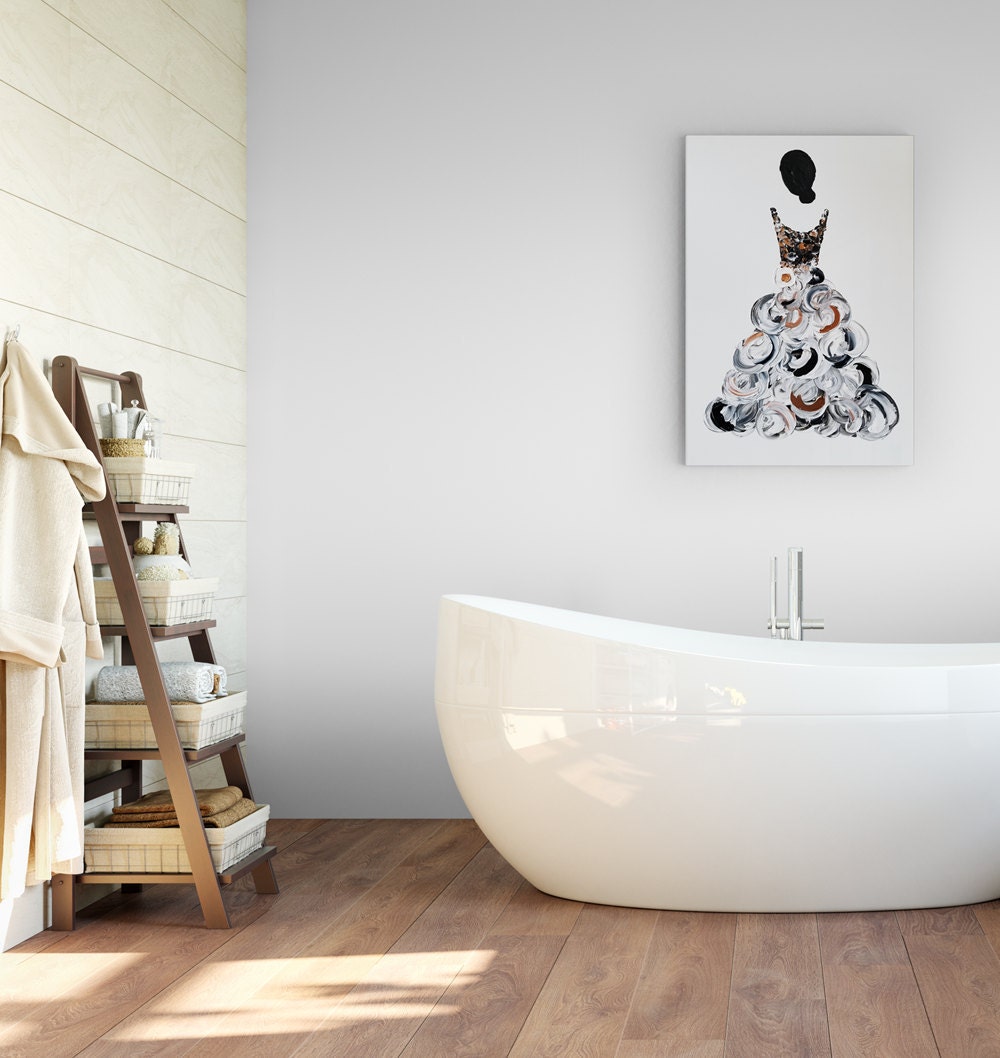 I love that people are able to see different things in these works.  Some find a woman they have always admired, some see a dancer, other's see the woman they want to return to.
In Chloe, I tried to play with gold in the swirls of her dress.  Bringing a bit of shimmer and life to the piece as the light hits it has been a fun variation to play with.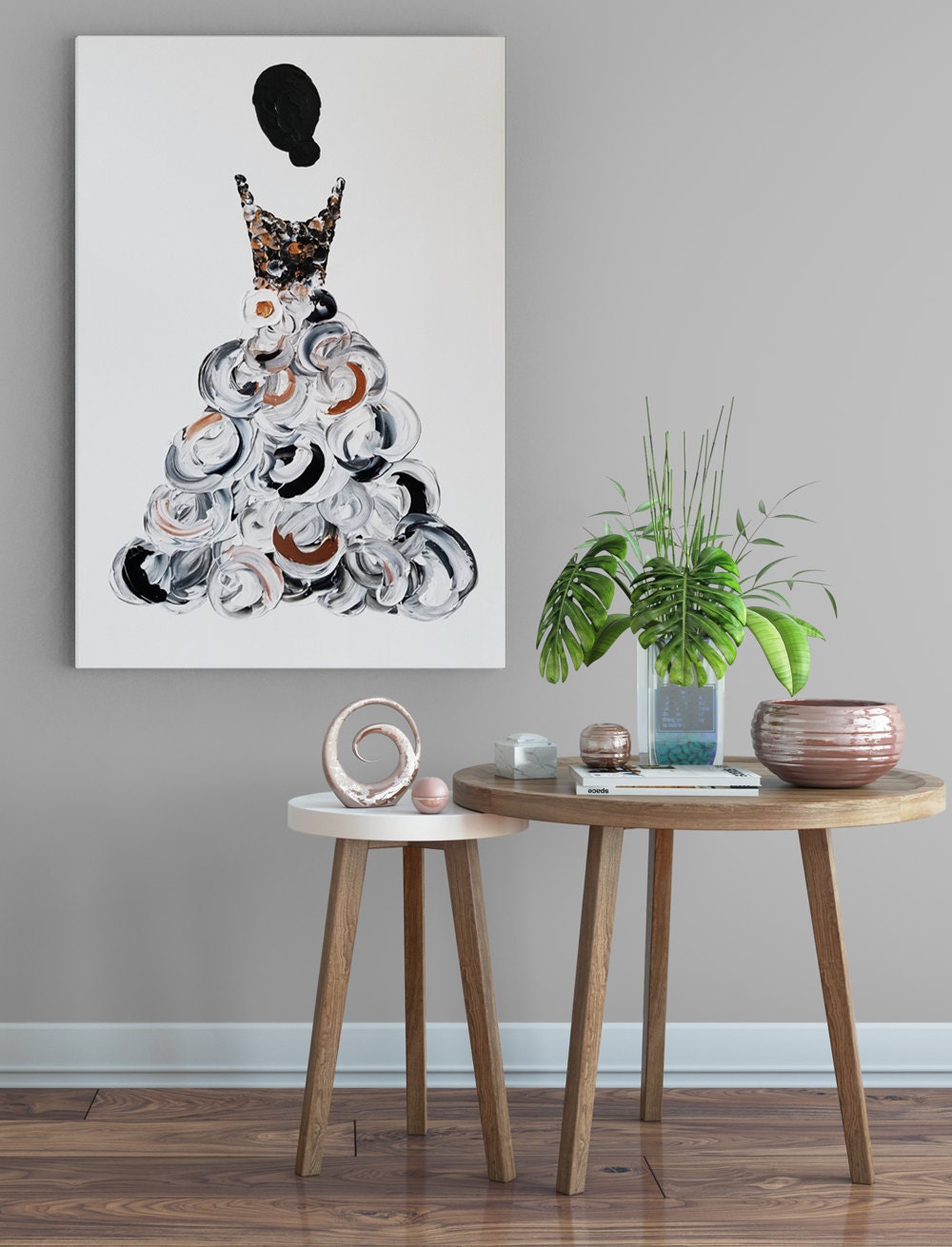 Chloe, 30"x40" Acrylic on Canvas
About the series
Catching sight of a woman in a gown walking away can leave you overcome by her presence. What you can learn about her in the way she carries the dress about her, the way she stands, how she folds her hands just so; you could create an entire life for this woman. She is complete in that single glimpse, if you are paying attention. The women in the series, Women of Strength, are not me nor are they women that I know and yet they are me and they are every woman that I know. The works are unique and carry the life force of the women that inspire us, the ones who push us to be more, to dream bigger, and to aim higher. I hope that you find inspiration in her stance but more importantly that you embody those qualities that you admire in her because they are also in you.