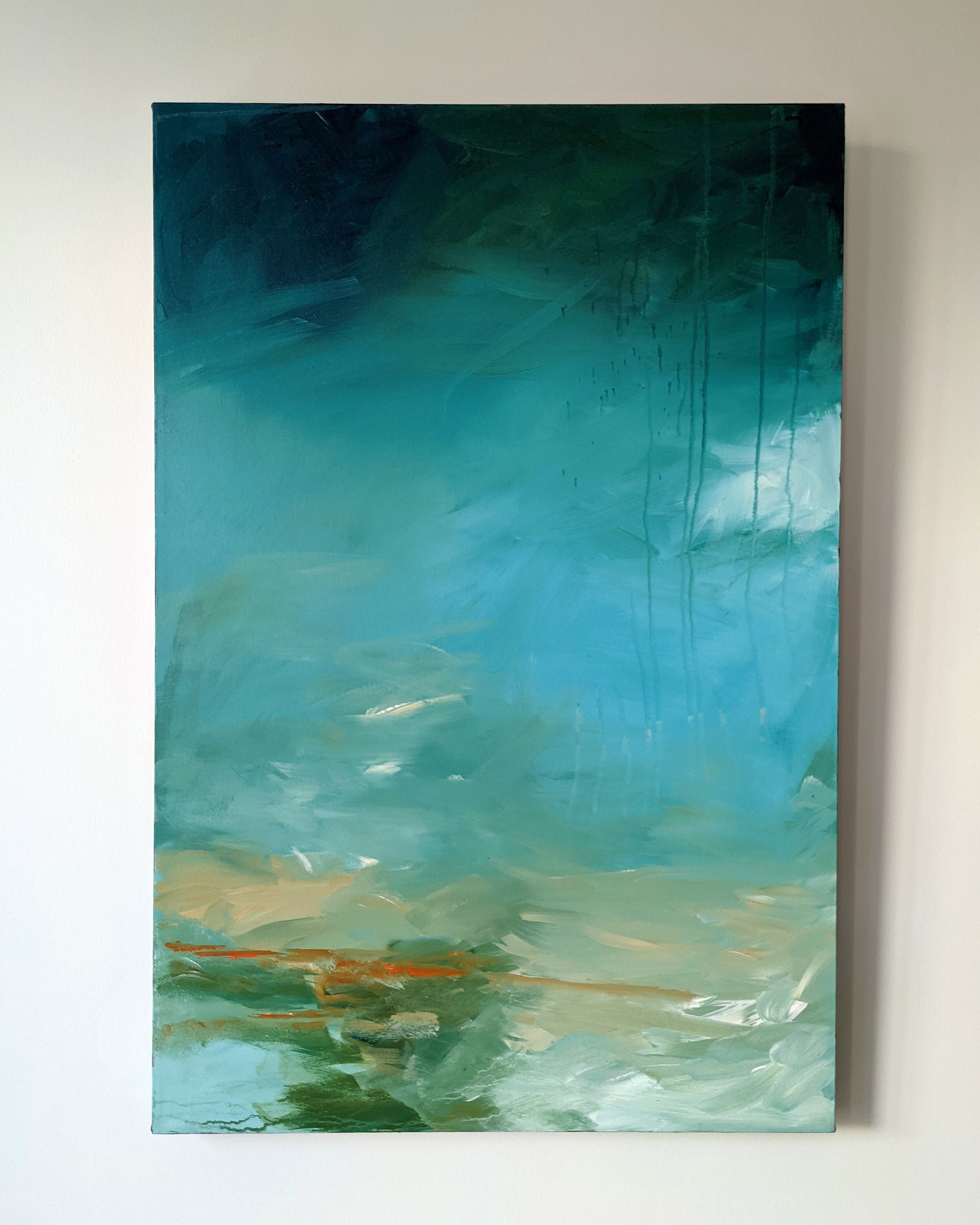 This work was created for an exhibtion at the Old Brewery Mission cafeteria in Montreal. When I was approached for the prooject, I knew that I wanted to create a serene series that took the viewers to a peaceful state.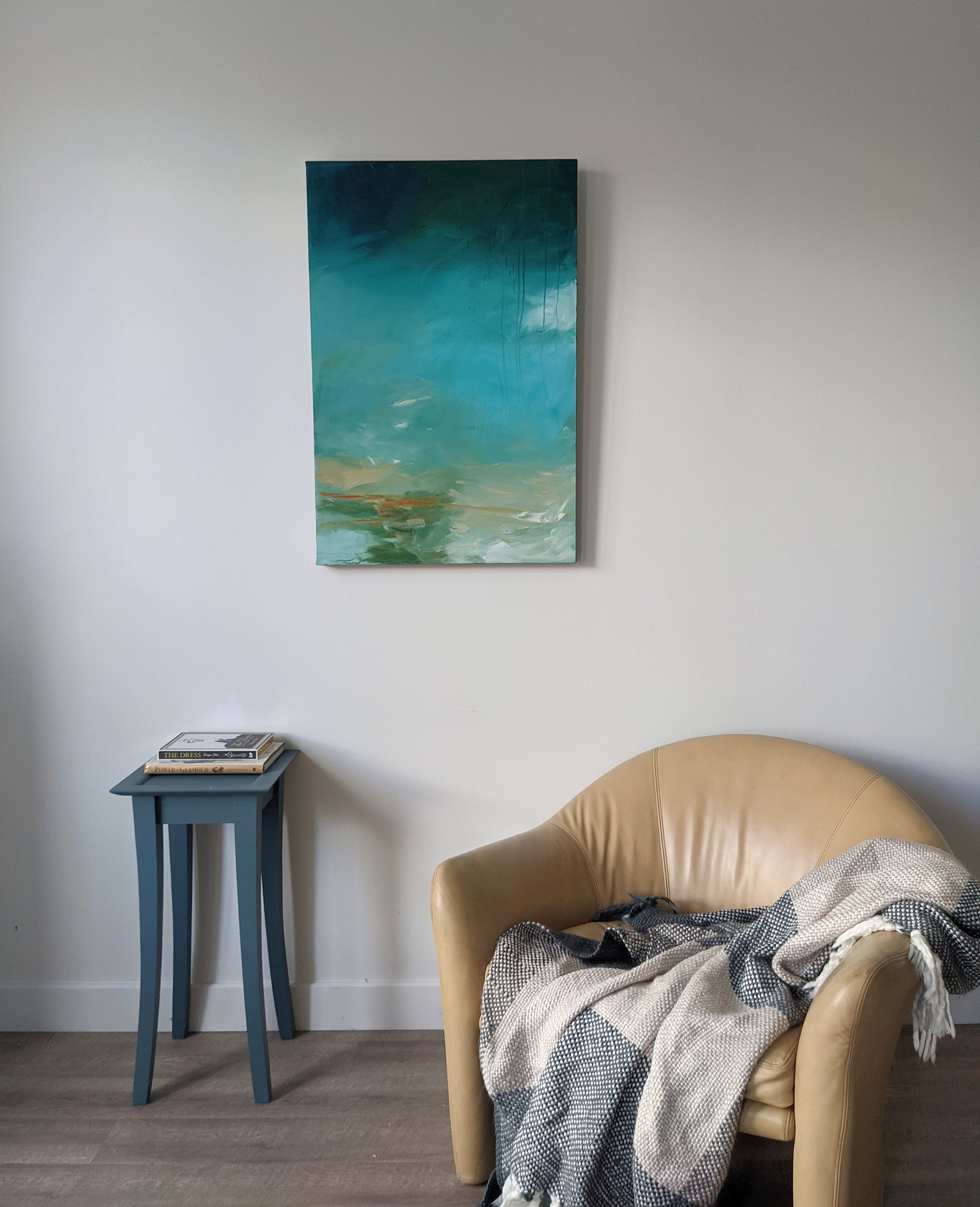 I painted this piece after returning to Montreal from a vacation in Michigan.  I grew up about 45 minutes from Lake Michigan and days spent with my feet in the sand are some of my favorite memories.  Walking into the frigid water on a hot summer days, playing in the waves with my family, picnics, volleyball, and so much more pepper those memories.
I love that I am able to share the lake with my children and through my work, I can share it with you too.